Catering for Health Conscious Guests
Much as our customers love classic buffet lunches with sandwiches, rolls, wraps, skewers, mini pies, quiches and other finger food...we are finding increasing demand for healthy and different catering options. So, what sort of food should you look at ordering if you are catering for health conscious guests?
We recommend bowl food.
Typically healthy and nutrient rich with a balance of veggies and proteins, bowl food is described perfectly by Nigella Lawson in her book Simply Nigella: as "shorthand for food that is simultaneously soothing, bolstering, undemanding and sustaining."
Hot bowl food makes for a delicious evening meal - often with rice, noodles or grains such as quinoa for added fulfilment - and in our view the spicier the better! Many bowl food recipes are naturally vegan, gluten free or dairy free due to the amount of pulses, vegetables and fresh herbs they pack in, for example this Feijoada chilli bowl or this Brown rice bowl with pumpkin, black beans and avocado
Jaspers has introduced five new bowls to its Bamboo range, all of which are gluten free. They are so nutritious, colourful, satisfying and vibrant that we call them The Incredibowls!
They can be added to any of the Bamboo menus to cater for health conscious or gluten free guests and to provide filling, nutritious accompaniments. The bowls are: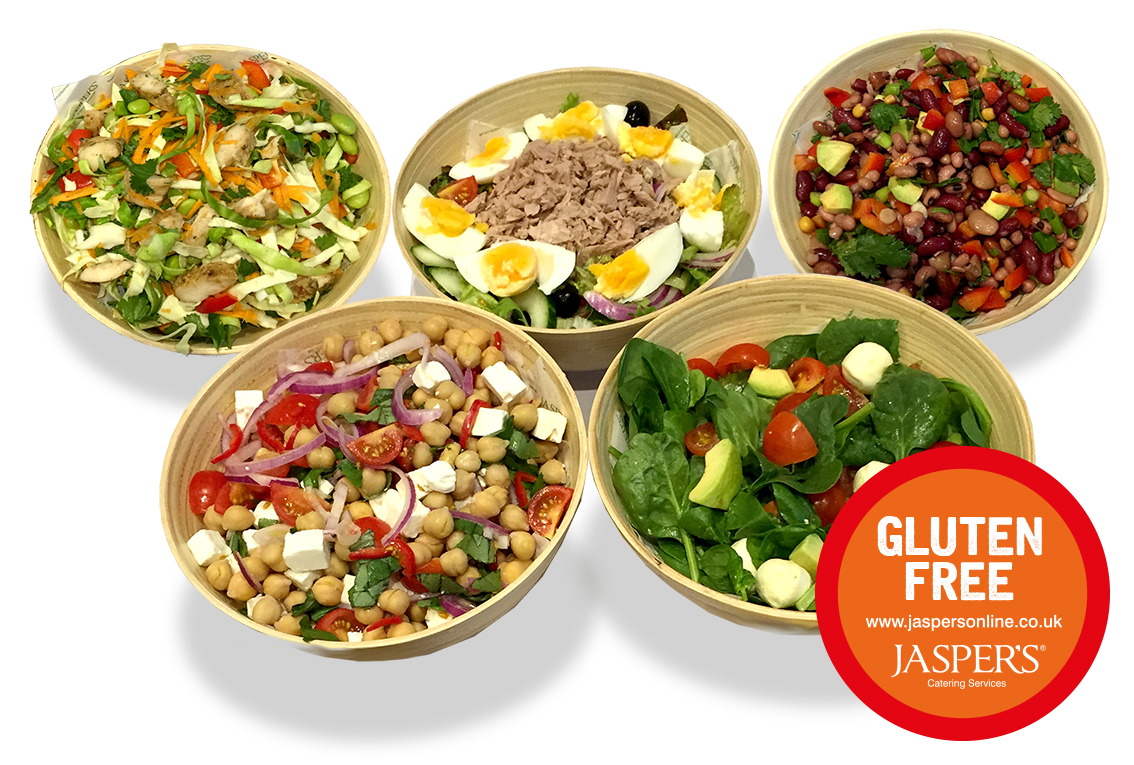 Mexican Bean Salad (vegan; gluten free; dairy free)
Chickpea, Feta and Tomato Salad (vegetarian; gluten free)
Tuna Nicoise (gluten free)
Spinach and Avocado Caprese (vegetarian; gluten free)
Thai Chicken Salad (gluten free)
Just order your Bamboo menu and mix and match any of the above bowls to it. Your guests will be blown away.