Snack Shack

---
CHANGE YOUR
WORKPLACE FOREVER
24 different snacking items designed to boost your workplace and
kick out those unhealthy, energy-draining snacks for good!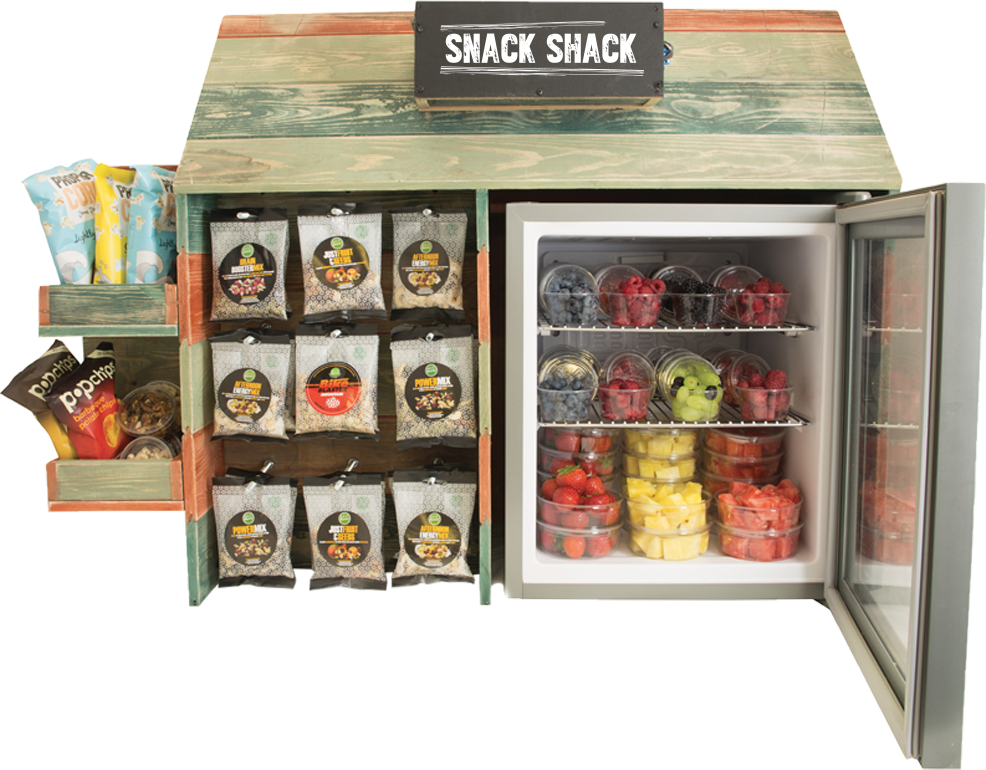 Snack Shack introduces healthy snacking into the workplace to boost employees' health and wellbeing. Snack Shack's fruit, berries, nuts and seeds contribute to a healthy diet.
Boost energy
Reduce afternoon slumps caused by sugary snacks
Reduce cholesterol and saturated fats
Proven to reduce stress hormones
Defend against free radicals
Improve brain function
Possible defence against heart disease

To install a Snack Shack or small Snack Box in your workplace contact your local Jasper's :
Free trial for three weeks, no commitment or risk
Products sold on an honesty basis or as otherwise agreed by your representative
Service charge will apply if you wish to continue with the service
Support the health and well-being of your team!
---
Snacks that boost your day