The Best Hot and Healthy Winter Food
If you are organising meetings, presentations or events in the cold (and often wet!) winter, why not go the extra mile for your guests and provide a hot lunch?
The benefits of this:
The wow factor: hot food looks and smells so tantalising!
Substantial and comforting: a hot lunch satisfies hunger and leaves you with the afterglow of a full and warm belly!
Nutritionally balanced: chosen wisely, hot food can really deliver in terms of protein, carbohydrates, vitamins and minerals for a complete meal
Talking point: self-serving and enjoying a hot meal creates a shared experience for guests that can be the highlight of their day!
Show you care: investing in your guests with a hot lunch experience demonstrates you are prepared to go the extra mile.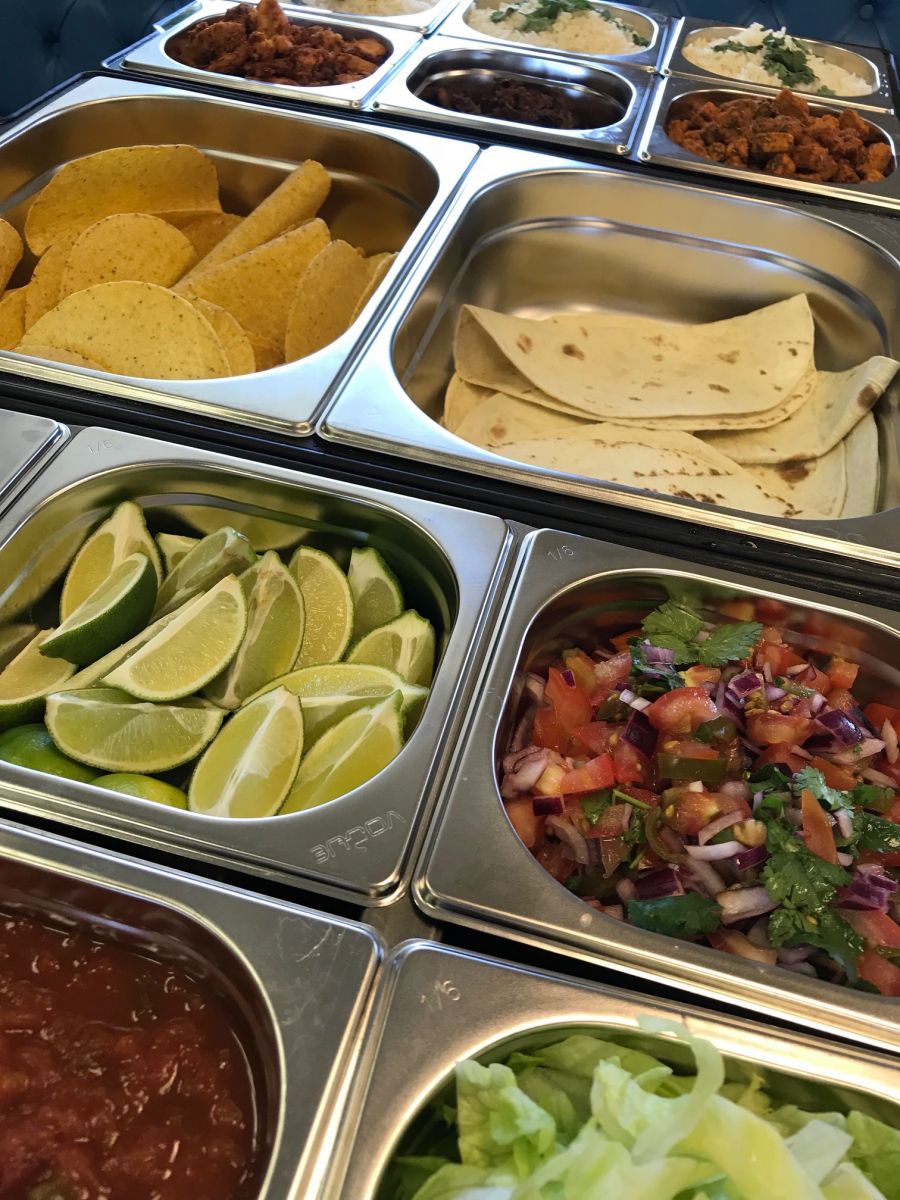 We think the best hot food should look tasty, vibrant and tempting! There should be plenty for guests to get stuck into, with garnishes and accompaniments to make for a really interesting culinary experience.
Three ideal hot food catering options:
Tacos and burritos. Colourful, spicy, exciting. Who doesn't love Mexican food?! You can load up your warm crunchy taco or soft wrap with the protein of your choice then pile on rice, salsa, fabulously zingy Pico de Gallo salad, avocado and top with cheese. Irresistible
Curry. Most curries are naturally gluten free and it's easy to come up with equally delicious vegetarian curries. A seriously substantial hot lunch that your taste buds will thank you for. Enhance your curry with rice, naan, poppadums, mango chutney, cooling raita and top with fresh coriander.
Asian broth. A very nourishing but incredibly satisfying lunch option. Hot miso broth with the protein of your choice, rice or noodles, fresh Asian veggies and herbs. Add sweet chilli sauce and soy sauce to taste. Exquisite
There's simply nothing like a hot lunch to pep up flagging spirits…and luckily Your Catering Experts has got these three fabulous Hot Food menus covered so there's no prep for you to do!